The World's Most Advanced Outdoor Kitchen Building Systems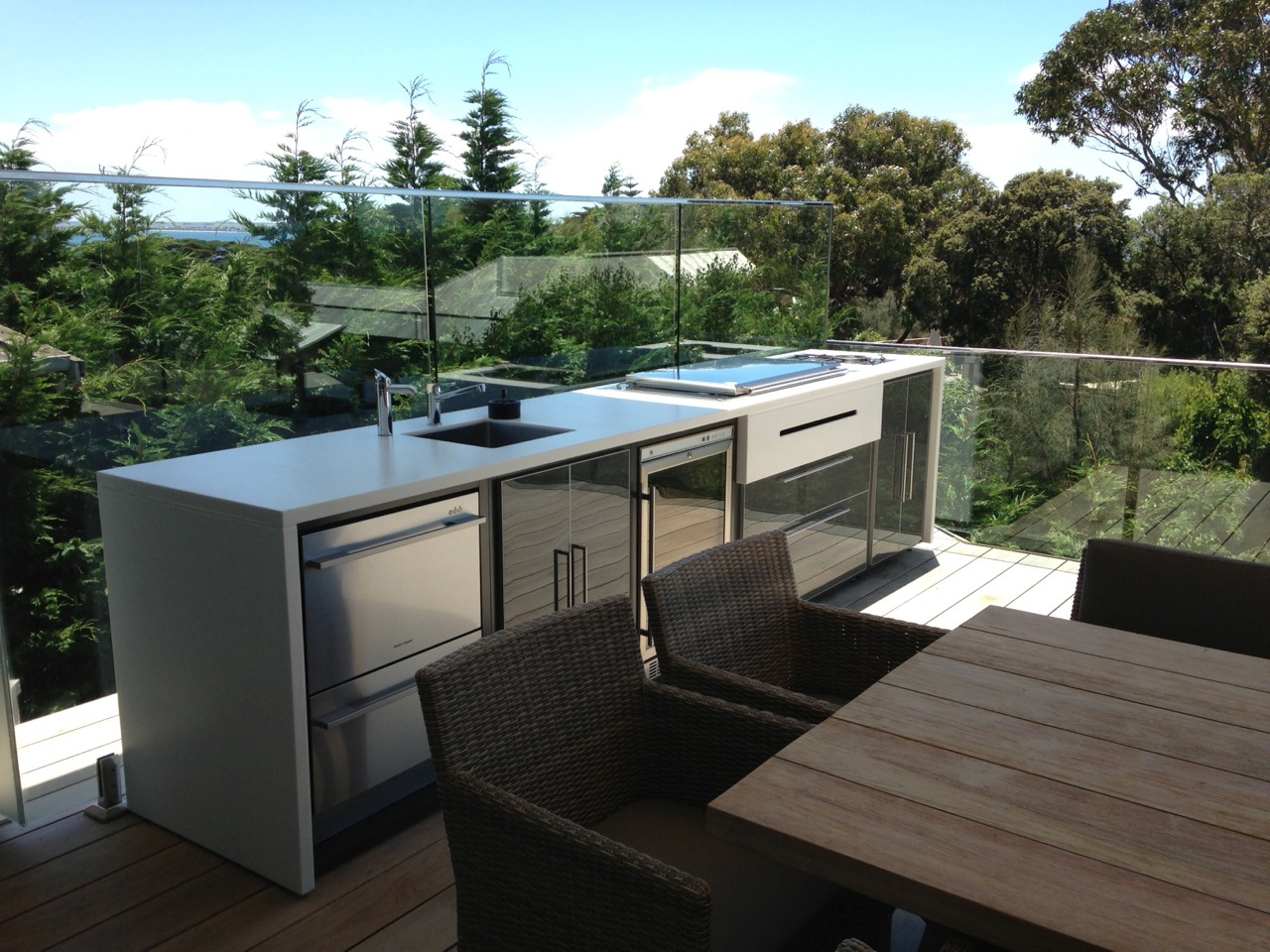 It all starts with a simple module.
Profresco Benefits -
The beauty of our Outdoor Kitchen framing systems is that they need no welding, cutting or bending. Once assembled, our modules are plum square and level every time. They provide a very solid platform in a very short lead time for assembly. There is no need for a crane and dolly, as any module weighs no more than approximately 18 kg.
Profresco Strength -
Profresco systems come flat packed with easy to follow assembly instructions making installation a breeze. Our patent pending and design registered systems allow our frames to be adjusted onsite to fit within confined spaces. Our framing systems do not require footings and allow easy installation of doors, drawers, sinks, appliances, wiring and plumbing if required.
Our flexible grill base modules house a wide range of BBQ grills. Whether you have a small courtyard or larger entertaining area, our frames offer you the option to create many flexible shapes and sizes. Instead of imposing a style or look, our framing systems invite new possibilities and visual stimulation limited only by your imagination.
The galvanized steel construction will resist rust and corrosion. Our frames are made using GALVABOND® Blue Scope (BHP) zinc coated material for added strength and peace of mind. Under normal conditions our frames will not warp, rot or burn allowing you many enjoyable years of outdoor cooking and entertaining pleasure.
profresco Simplicity & Flexibility -
Our steel modules will hold many hundreds of kilos supporting stone and concrete bench tops. The inherent strength and durability of our steel frames will provide structural integrity in all types of environments and conditions giving you the peace of mind to stand the test of time.
Our steel frames can be designed and clad with an almost unlimited range of building products such as tiles, stone, timber, glass, steel or practically anything your imagination can offer.
Seeking nothing less than a totally new approach to outdoor kitchen design and assembly, we have created a system that only requires a cordless screwdriver and some basic tools to assemble.
Our steel frames will allow you to think outside the
box and make most of your outdoor space. They lend themselves to perfectly integrate and innovate distinct highly individual outdoor kitchen designs. The precise machine cut components slot together easier than Sweden's famous furniture.
Once satisfied with your kitchen's configuration, simply bolt it down in the preferred place and your ready to insert your door and drawer cabinets, appliances, add your sinks and taps, cladding, creativity, colour and accessories.
ProFresco Outdoor Kitchen Cabinets
Storage Cabinets
Specifically designed to fit our outdoor kitchen systems with the flexibility to provide an abundance of storage options.
Our Cabinets are
Waterproof

Chemical resistant

Mildew proof

Corrosion resistant

Hard wearing
Aluminium composite is an extremely versatile rigid substrate which is used as our door, drawer and cladding finishes. Our cabinet finishes are totally impervious to water, swelling and warranted for 5 year UV exposure. Available in 4 colours as standard.